It is our pleasure to welcome you to Kermandie.
Built in 1932, the iconic Kermandie remains the heart of Port Huon, offering charming, comfortable accommodation, excellent food, a fully restored bar and its own marina. We welcome you to come and enjoy the great service and options Kermandie has to offer.
General Manager & Kermandie Team
Port Huon was once a busy trading port and the destination for international apple boats that transported and exported the region's famous apples to the world. Today, Port Huon is a hub for fishing and alternative agricultural industries with tourism playing an important role. Port Huon is also a departure point for boat cruises on the Huon River and into the D'Entrecasteaux Channel and is a worthwhile place to visit and experience the pristine beauty of southern Tasmania.
Cozy & Comfortable Accommodation
Cosy, character filled 'Heritage' rooms with ensuite provide options for singles, couples and families.
Alternatively, right next door, Kermandie Lodge offers the flexibility of Queen & Twin Accommodation along with self-contained Family Units.
When staying at Kermandie you can access: The Huon Lounge for a quiet drink and space to relax; The Restaurant featuring locally sourced produce; Fully Restored Bar with a locally inspired Wine, Beer & Ciders menu; Outdoor seating for alfresco dining.
A complimentary Continental Breakfast is available every morning from 7:30am – 10am in our Huon Lounge for all in-house guests.
Come, stay and relax at Kermandie.
Our kitchen opens at 12 noon for lunch, and in the evening you can relax by the fire in the Huon Lounge before dinner, which is served from 5.30pm.
We serve carefully crafted meals featuring local produce, along with hearty, classics, and local wines, beers and ciders.
A complimentary Continental Breakfast is available everyday for inhouse guests from 7:30am – 10am in the Huon Lounge.
You can also plan and enjoy your next function, whether it be small or large, at Kermandie.
* Menus subject to change *
Just a short drive from Hobart, and not far from Kermandie, the beautiful Huon Valley in Southern Tasmania will take your breath away. The Huon Trail caters to every traveler with something for gourmet foodies, creative souls, adrenaline junkies and wilderness explorers.
Visit Hastings Caves and Thermal Springs to relax in the naturally heated mineral spring pools and explore ancient caves, or go to Tahune Adventures and Airwalk where you'll be exposed to the treetops, allowing you to take in Tasmania's best forest views from up high. Or for keen walkers, walk the Hartz Mountain Trail – absolutely stunning.
"Always a great place to stay at The Kermandie Hotel, staff are friendly and always a great meal to be had whether it's in the bar or the beautiful restaurant.... we have stayed here many times over the past years and there is always a room available at short notice! The views are amazing overlooking the marina with all the local vessels tied up in their moorings. The food and beverages are awesome!... so next time your on your way down south, make sure you put it on to your ..."must pop on in next time" list of places to see in the Huon Valley!"

Sandy Roulston

Guest
"I had a great lunch here and it was outstanding. There were great vegan options plus other tucker plus they had options of zero alcohol beers. The service was also perfect."

Ivan Davis

Guest
"Affordable accommodation comfortable stay.
Staff are fabulous. Clean and comfortable stay. Continental breakfast included. Cosy lounge to sit and relax with drink from the bar. Tasty meal enjoyed in restaurant. Great shower and beautiful toiletries. Tea and coffee facilities available."

traceace19

Guest
"A Great Find in the Huon Valley
This hotel is a treasure. Great location for exploring the Huon valley. I stayed in a Lodge room which is detached from the main hotel building. The room had a view of the Marina, was well appointed with a very comfy bed and pillows and a small kitchenette. Two options for dining. A classy Restuarant or dining in the bar. Food in both was excellent. All staff that I interacted with were friendly, helpful and courteous."

Relax25142383610
"Great place, great people, great food.
Great place to stay in the Huon area, nice clean mini apartment, simple operation, good bar and great food. We will be back. To top it all we saw our very first Platypus in the wild not even 6 kilometres from where we were staying. Just magical."

richsN1658BS
"Beautiful location, plenty of parking. Choose a self contained unit if you can. Rooms are more modern and better fitted out. Nice hot shower and heater. Nice restaurant for dinner and good service on a busy night. Will definitely be back if we can. Idyllic."

Bruno Thewog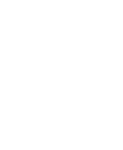 Both the Kermandie Hotel and Restaurant have been awarded the 2022 TripAdvisor Traveller's Choice Awards.
Know More
Come stay or dine with us
Monday – Friday: 12:00 pm – late
Saturday & Sunday: 8am – late
Special hours over holidays
Gather your friends and family for a fantastic night out! 🌟
Huon Valley Theatre presents Lockdown in Little Grimley which follows the antics of a hapless Amateur Dramatic Society desperate for audiences.